Club Mardi Gras Niagara Falls
Located in the heart of the Niagara Falls tourist district Club Mardi Gras has helped transform nightlife in Niagara Falls. Club Mardi Gras Niagara Falls offers a unique nightlife and club scene that can not be found elsewhere, offering ladies nights and other theme evenings throughout the week.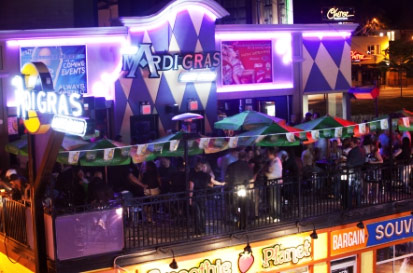 Overview
Niagara Falls premier dance club, located on Clifton Hill.
Hours
Beginning June 28, 2009.
Open 9:00 pm to 2 pm – 7 days a week
Pricing & Passes
Cover at the door

TripAdvisor Traveler Rating
Contact