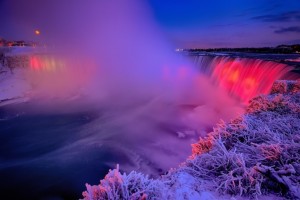 A new year has arrived, which means Niagara Falls can celebrate with a whole month's worth of festivals and events themed for winter and new beginnings. Instead of ringing in the New Year by going back to your same-old humdrum lifestyle, take a vacation to Niagara Falls for one of these unique experiences.
1. Icewine Appreciation
The Niagara region is world-renowned for its fantastic soils and climates ideal for winemaking, but one varietal stands out from the rest as Niagara Falls' signature wine of choice: icewine. This spin on riesling, a more familiar Old World varietal, requires vintners to actually freeze their grapes in their fields, which is why the Niagara region is so perfect for icewine. Despite the chilly process in which its made, icewine boasts strong smells and flavors of warm, tropical fruits like papayas and pineapples, making it delectably sweet yet balanced with a fortifying acidity.
In Niagara Falls, January is dedicated to icewine, with events and festivals throughout the month commemorating its creation and reveling in its taste. Visit with expert chefs and master winemakers as they share their culinary delights in tribute to the region's most famous wine. Every weekend there is something to see or do, so you can't miss the icewine festivities if you come to Niagara Falls in January.
2. Zero Gravity Circus
At the very end of the Winter Festival of Lights, Niagara Falls is hosting a circus bound to dazzle and amaze. The Zero Gravity Circus isn't a tented, three-ringed spectacle full of goofy clowns like you may first think. Instead, high-flying acrobats, jelly-boned contortionists, and veritable masters of fire will take over Queen Victoria Park, transforming it into a wonderland of mystery and peculiarity.
3. Musical Visitors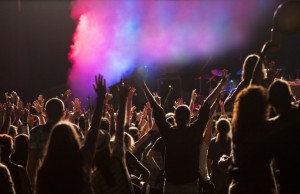 Every month, musical artists from all genres pass through Niagara Falls, playing some of the best shows of their tours, and January is no different. During the next four weeks, we have one of the most exciting lineups of the year, and it would be a shame to miss any of these talented musicians' exciting and sonorous acts.
Herman's Hermits starring Peter Noone: January 2-3
John Legend: January 5-6
Supertramp: January 8
Smokey Robinson: January 8-9
Rick Springfield: January 29-30
Hotel California: January 30
Fresh Horses: January 31
Tickets are going fast, so if any of these artists catches your eye, you should reserve your seats as soon as possible.
4. Nature at the Museum
January marks the beginning of a brand-new exhibit at Niagara Falls History Museum. Entitled "Nature," this exhibit aims to impart upon visitors the importance of maintaining natural biodiversity throughout the world. With a series of displays explaining crucial links between species, different types of habitats, the threat of globalization, and the benefit of preservation and restoration, the museum hopes visitors will leave with a newfound sense of responsibility for the environment. Running only from January through to April, this exhibit won't last long, and if you come in January, you'll be able to participate in any of the other exiting events on the schedule for the month.
Share This