One of the best things about visiting a new place is discovering all of the strange and unusual things that make up a town or city's history and landscape. Niagara Falls is no exception to this rule, as we have an abundance of interesting sights and activities that you simply won't find anywhere else.
While our little city might not have a monopoly on the strange and unusual, we certainly do have our fair share of interesting things to see and do that you won't find anywhere else in the world. This is great news for the intrepid adventurer who likes to add unusual experiences to their travels.
If you're interested in seeing a bit of Niagara's quirky side consider some of these activities during your next visit.
The Whirlpool Aero Car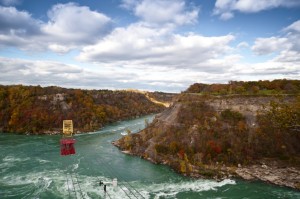 Operated since 1916 the Whirlpool Aero Car offers visitors a one of a kind view of the swirling whirlpools and rapids that form in the Niagara River. Once the thousands of gallons of water pour over the falls, the water is then forced through a narrow channel which results in a riotous display of natural wonder.
The sturdy cable car suspends passengers above the river and the round trip distance is about one kilometer. The car holds forty people at a time and the trip takes about ten minutes to complete. This attraction is open from March through November, but may be closed at various times due to extreme weather.
The Flying Saucer
If you've always wanted to dine in a flying saucer, or you're just a fan of great food at great prices, then a visit to the Flying Saucer Restaurant is a must during your stay. Opened forty years ago the Flying Saucer is now a Niagara institution that is loved by locals and visitors alike.
The quirky, alien themed decor is fun and festive, and the classic diner fare is delicious and affordable. The restaurant is open daily from 6 a.m. and also offers late night dining until 3 a.m. on weekdays and 4 a.m. on weekends. Located on Lundy Road, the Flying Saucer also offers delivery service if you prefer to eat in your hotel.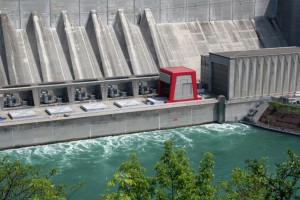 Niagara Power Project
One of the most interesting things to see in Niagara, and one that will appeal to young and old alike is the Niagara Power Project located in New York. With an exciting array of displays and interactive exhibits illustrating the great capacity of the Niagara River to generate electricity this is an experience not to be missed during your visit.
Visitors can tour the facility and get an incredible view of the river as it flows into and out of the power plant. Learn more about how hydroelectric power is generated, as well as the history of the river and the geology that was and is still responsible for the formation of the massive falls.
The Power Project is open all year, except for major holidays.
While it's easy to fill your time with fun things to do while you visit Niagara, isn't it also fun to add a few unusual activities to the mix? Consider one or all of these interesting things during your next trip, and you're bound to have the experience of a lifetime.
Share This