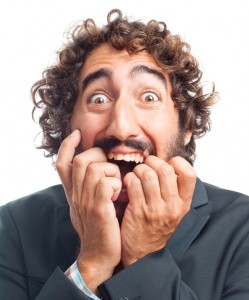 October is well known as the month to be scared. Halloween allows for at least 31 long days of ghosts, goblins, and the like lurking in the shadows for the perfect opportunity to make you jump. For a large portion of fall, haunted houses abound around the country, and those who enjoy everything creepy and crawly can feel comfortable. However, as soon as the sun rises on November 1, it all goes away.
Not many places offer year-round frights, but Niagara Falls is one of them. The region might be recognized primarily as a romantic place to be with your significant other, but its ancient and tumultuous history has made the city and surrounding region into a veritable wonderland for those yearning to be scared. This February — or any month you need a good jump — head to Niagara Falls to feel chills in any of the following places.
Haunted House
Legend has it that the proprietor of a successful coffin factory, Abraham Mortimer, was killed one night as a band of rowdy youths taunted the eccentric man, and while giving chase, a stack of completed oak coffins collapsed on top of him. Not long after his funeral, Mortimer's grave was found disturbed and his final resting place completely empty. Following his death, the factory went defunct and fell into disrepair — but locals still attest to Mortimer's protective presence in the place.
Nightmares Fear Factory offers visitors the chance to test their courage against the terrifying menace of Mortimer's spirit and all else that lurks in his ill-fated factory.
Wax Museums
Cities all over the globe contain wax museums — locations that house wax reproductions of famous people and events — and nearly all of them offer some kind of freak factor. The uncanniness of the figures coupled with their stiff, corpse-like positions is enough to make anyone's skin prickle. Niagara Falls' wax museums are no different. The city boasts two magnificent sites housing some of the best wax figures you are likely to ever see, all in easy walking distance within Niagara's tourist district.
Louis Tussaud's Waxworks specializes in famous faces of today and presents more than 100 recognizable figures in 16 distinct displays. Visitors are welcome to take photos alongside their favorite celebrities, including Hilary Clinton, Arnold Schwarzenegger, John Lennon, Oprah, and more.
Movieland Wax Museum proffers a completely different atmosphere: one of fantasy and Hollywood excitement. Instead of capturing celebrities as the really are, this museum prefers to show them in the roles that made them famous. Visitors can step into a tropical jungle and snap photos of Harrison Ford as Indiana Jones; then, they can wander onto Elm Street for an encounter with the villainous Freddy Kruger. There is even a special House of Horrors for thrill-seekers eager for a more intense scare.
Ghost Tours
From the expulsion of natives to the bloody battles of the War of 1812, Niagara Falls has been the setting of some gruesome historical events.
Paranormal experts attest that the trauma of these events lives on in the plethora of truly haunted locations in the city and surrounding area. Those looking for a guided tour of the region as well as a chance to see active paranormal sites may wish to investigate Niagara's various ghost tours to find the perfect experience.
Share This