There's a lot of things to do in Niagara Falls Canada during the day, most of which is family fun. But there's also a ton of things to do near Niagara Falls at night for an older crowd. If you're visiting Niagara Falls, read on for nightlife ideas, including bars in Niagara Falls, comedy and more.
Casinos
Get your game on by having some fun at Niagara Falls casinos. These three casinos are within walking distance of the Marriott on the Falls hotel.
The Fallsview Casino has one of the largest gaming floors in the world, with more than 3,000 slot machines, plus more than 100 table games for beginners and professionals, like poker, roulette, blackjack, craps and baccarat.
Casino Niagara features more than 1,500 slot machines, from penny slots to $25 a spin, plus there are 40 playing tables ranging from poker to blackjack to roulette and baccarat. There are also three bars on the property, plus an on-site sports book area.
The Seneca Niagara Casino has games like keno, poker and slots. There are more than 4,000 reel and video slots, plus 100 table games. free beverages provided as you play.
Breweries
Sip on locally crafted brews with a variety of flavors. There are lots of Niagara Falls breweries to visit where you can sample handcrafted beers.
The Exchange Brewery is a walk-in bar and brewery serving up a rotating list of cellar specials and a regular line-up of draft beers. If you love India pale ales, you'll find options here.
The Niagara Brewing Company is just 200 metres from Niagara Falls and serves up a variety of craft beers, like chocolate porter and cream ale, and tasty food.
The Silversmith Brewing Company is an historic church-turned-brewery and beer hall, with a kitchen and live music, too.
Niagara Oast House Brewers has evening hours Thursday through Saturday, when you can go sample craft beers and ciders that feature the estate's own produce. There's also a restaurant, so you can nosh on food to soak up the tasty drinks.
Live Entertainment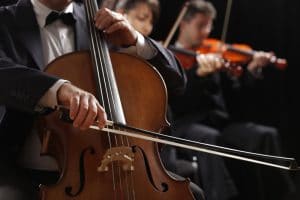 If you're into seeing actors, musicians and other entertainers live and up-close, there's no shortage of live entertainment options in Niagara Falls.
The FirstOntario Performing Arts Centre has four venues of varying sizes and is home to the Chorus Niagara, Niagara Symphony Orchestra and Brock University's Department of Music performances. Head here to see music and comedy performances, theatre shows, kids' entertainment and more.
The Meridian Centre is a 5,300-seat arena that features large concerts, comedy shows, kids' ice-skating shows and sporting events like Niagara IceDogs hockey games.
The Rapids Theatre seats 800 and can fit up to 1,700 attendees, hosting music performances by acts like Fall Out Boy and Snoop Dogg. Head to the New York side of Niagara Falls to catch a show here.
If you love magic, you'll love the Greg Frewin Theatre, featuring one of the most dazzling shows in Niagara Falls. The venue also hosts music, comedy and other live performances.
And theatre buffs will enjoy the Shaw Festival Theatre, hosting at least 10 different productions each theatre season.
Nightclubs
Get into the groove and dance the night away at a Niagara Falls nightclub. These poppin' places make it easy to see why Niagara Falls is a top destination for bachelor or bachelorette parties, and any other types of get-togethers where friends want to have fun.
Club Se7en has different theme nights with music ranging from hip-hop to Top 40. There's a huge dance floor, plus a sprawling outdoor patio with Niagara Falls close by.
Dragonfly Nightclub has been visited by stars like Lil Jon and features live music from various DJs and a bottle service lounge.
Comedy
Seeing live stand-up comedy in Niagara Falls is a great way to get local comics' take on Niagara Falls life, and also see standout acts from around North America who come through.
The Corner Comedy Club features headliners like movie actor Rory Scovel, plus big names from the Canadian comedy scene.
Head to Yuk Yuk's for shows every Thursday, Friday and Saturday night by some of Canada's top comedians, plus more shows throughout the week.
Karaoke
If you always wanted to show Niagara Falls your singing chops, you can step into the spotlight on karaoke night.
The World-Famous Beer Garden on the Pizza Pizza patio features free live karaoke performance opportunities from May to October. Belt out your favorite songs in a cute tiki bar atmosphere.
Monday's are karaoke night at Taps on Queen, a full-service restaurant and custom craft brewery. You can also score a burger and pint of craft beer for $12 every Monday here.
Get Close to Niagara Falls Nightlife at the Marriott on the Falls
If nightlife things to do in Niagara Falls Canada like these are calling your name, be sure to book a stay at the Marriott on the Falls. Located close by to so many diverse nightlife things to do near Niagara Falls, there's always a ton to check out to make every night you have visiting Niagara Falls memorable. View Niagara Falls packages here.