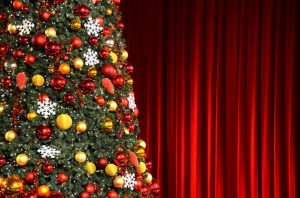 One of the most enduring and reliable entertainment events in Niagara Falls is the "Oh, Canada, Eh?" musical dinner theatre. A seven-time winner of the Niagara Falls Tourism's Attraction of the Year, the popular Canadian-themed show is resplendent with jokes, songs, delicious food, and audience interaction has delighted more than 750,000 people from around the world for more than 20 years.
Well, the cast and crew of "Oh, Canada, Eh?" are expanding their creative reach this holiday season with a holiday-themed musical called, "It's a Wrap," and it's every bit as entertaining, raucous, and memorable as the production that started it all. Here is a closer look at what you and yours can expect if you take in an evening of musical theatre in Niagara Falls this holiday season.
A Little History
The theatre opened its doors back in 1994 and quickly became a mainstay of the area's already stellar entertainment options. Set in a rustic log cabin less than 10 minutes from the Falls, the theatre seats 240 people for a theatre experience that's both intimate and lively. While the "Oh, Canada, Eh?" production runs from April through October, the holiday season is always a perfect time to grab a ticket, since there is usually a new holiday-themed production —like this year's "It's a Wrap" — on the calendar.
The Show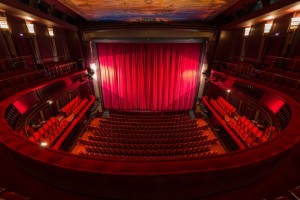 "It's a Wrap" is set back in the 1970s and features two television hosts of a Christmas variety show named Dandy and Candy, who are getting ready to film their last show of the season. Set in front of a live television audience — or in this case, a live musical theatre audience doubling as the fictitious television audience — "It's a Wrap" includes everything you could possibly want in a holiday-driven variety show set in the '70s. Bell bottoms are in fashion. Platform shoes are dangerously high. Your favorite Christmas carols give way to hilarious original songs sung by an enthusiastic and talented cast. Watch Santa's elves show off their hip hop and rap skills. Be amazed as fruitcakes come alive and dance. The show is fun, surprising, completely family-friendly, and there's never a dull or forgettable moment. Written by Melissa Penner and Louisa O'Keane, the writers behind the popular "Swingin' Little Sleigh Ride" and "Mistletoe Magic," "It's a Wrap" will have you laughing and singing throughout the entire production.
The Food
While you can certainly get a ticket to the show that doesn't include the meal, as anyone who's eaten at one of the theatre's productions would ask: "Why wouldn't you?" A family-style, five course meal is served throughout the musical by the very cast providing the entertainment. Hot and tasty Canadian holiday favorites are featured on the "It's a Wrap menu," so you can come hungry, knowing you'll have your cake and eat it, too.
Whether you're headed to Niagara Falls to visit family for the holidays, celebrate an anniversary, or you're just coming to enjoy a much-needed vacation in the dark of winter, take some time to enjoy our fantastic musical theatre. You'll be amazed at how good you feel after laughing that much.