Peach Trees Golf Niagara-on-the-Lake
Every hole provides players of all ages and any caliber with a challenge at this Niagara-on-the Lake Golf course. The Peach Treet Golf course boasts tree-lined fairways, strategically placed ponds and bunkers, and contoured greens. This fabulous golf course is open daily from dusk till dawn, guaranteeing last minute tee-times.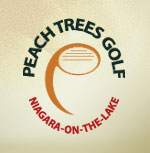 Overview
The Peach Trees Golf Niagara-on-the-Lake is a 9-hole, Par 27, 1,375 yard golf course which offers a challenge to all types and skill levels of golfers. Great Green fees are available for all age groups, with specials from gold tournaments. Located in Old Town Niagara-on-the-Lake, Ontario this golf course provides a beautiful scenery to compliment the wonderful golf course. From well placed bunkers and water hazards to shaped greens, Peach Trees Golf has designed all the golf courses to provide golfers with a unique challenge.
Green Fees
Daily 9-hole Fees
Seniors (60+) – $10.00 Juniors (u18) – $10.00 Students (With I.D.) – $10.00 Adults – $11.00 Children (8 & Under with Adult/Senior) – $5.00 Twilight (unlimited play) – $10.00 Second 9 Holes – $5.00
Address
221 Niven Road
Niagara-on-the-Lake, Ontario L0S 1J0
Contact