With over production 70 wineries in the region, Niagara is Canada's undisputed leader in Wine. World famous Icewines, reds, whites and seasonal's are produced here. It's easy to see why winery visits, tours and tastings are considered a key aspect of any Niagara Falls Vacation. But did you know that you can receive a bit of Niagara year round by joining a Niagara Wine Club? There are a number of these; here are what we consider to be the Best Niagara Wine Clubs in terms of value, wine quality and perks.
Top 4 Niagara Wine Clubs
Great Estates Niagara Wine Club (Inniskillin & Jackson-Triggs)
Exclusive VIP Access to Jackson-Trigg Amphitheatre Concerts Tickets
Many on-site tasting perks, including samples of Icewine each visit
High quality wines shipped monthly
The Great Estates Niagara Wine Club is the result of an allegiance between two of the Niagara region's most prestigious wineries: Inniskillin and Jackson-Triggs. By joining one club, members gain exclusive benefits and gift packages that reach across both Niagara Wine estates.
Members receive wine deliveries based on their membership package, with hand-selected wines from these estates. The variety of plans on offer means that anyone signing up can select package to customise their wine deliveries – whether it's mostly red or white, whether wine deliveries are monthly or quarterly, and whether the focus should be on getting wines from a specific estate instead of all three. Some speciality packages like the Inniskillin Icewine Club are there for specific tastes as well.
Great Estates Niagara Wine Club members also get additional perks such as advanced seating and sneak peeks for the Jackson-Triggs Amphitheatre entertainment programme, discounts on wine shop purchases, complimentary tours and invitations to exclusive events.
but it's worth asking for more information – there are so many options and selections that prospective members should review all possibilities in order to take full advantage of the opportunity to benefit from a great multi-estate membership program.
Peller Estates
Discounts on Amazing Wine Tours
Tastings at Peller & Trius Included
Value of shipments equal or greater than monthly membership cost
The first thing new members of the Peller Estates Wine Club receive is a welcome package with benefit information and a member's card, which entitles them to tastings & discounts at Peller and all its partner wineries, such as Thirty Bench Wine Makers & Trius.
The Peller Estates club send out monthly packages to members. Peller is known for its expert approach to winemaking and local cuisine, so aside from the two bottles of premium VQA vintage, members also receive recipes as prepared by notable winery chef Jason Parsons. Typically the value of wine shipped exceeds the cost of the monthly membership. Additional benefits also include complimentary tastings, samples, tours and experiences at the winery, and discounted offers at Peller's partner winery, Trius. In addition, members receive access to pre-release pricing on new vintages, invitations to exclusive events, and many more little perks.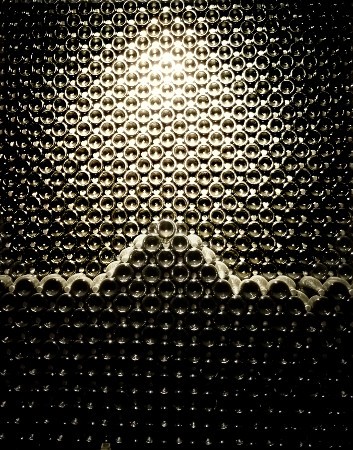 Most packages favour the estate red wines, which are the main focus of the winery, but red and white delivery programs are available as well. Prospective members can find out more and sign up at:
Reif Estate Winery
Free & Paid Memberships
Exclusive Access to Niagara's Finest Events
The Reif Estate has a couple of different grades of membership, both emphasising the idea of living a full and elegant lifestyle. Their 'Reif for Life' club is free to join and offers both complimentary tastings and a rewards points system for in-house and online purchases, redeemable for merchandise and vouchers for exclusive tasting experiences.
The more up-scale 'Reifstyle' membership is a full membership program, starting with monthly deliveries and gift items. The monthly packages come with tasting notes, entertainment tips (in keeping with the 'lifestyle' motif of the club) and new information on upcoming vintage releases.
In addition to discounts on all Reif sales and events, members also get complimentary tasting appointments with the Wine Club Manager for a hands-on and informative tasting experience that includes admission for up to three guests. The 'Reifstyle' club membership also upgrades the rewards point perks.
All general membership information can be found online.
Strewn Winery
Actually Own a Wine Barrel
Name the Barrel
Receive 120% of cost in wine over 3 years
Where most wineries offer a share in the general yield of its vintages as the crux of their membership program, Strewn Winery has a different approach.
The Strewn Barrel Club is a membership offer that allows anyone the opportunity to directly purchase a new oak barrel, the kind used for storing and fermenting wine. The winery has use of the barrel for three years from purchase, and then the empty barrel belongs to the member to either take home or exchange for a gift pack of wine. During that three-year 'lease' period members have access to exclusive events and tastings, first pick of special releases, etc. In addition, on anniversaries of the barrel purchase, the barrel owner can receive a selection of wine of their choice.
The exact value of the perks is based on the type of barrel purchased by the Barrel Club member. Depending on availability, prospective members can buy a barrel made of American, Canadian or French oak. Each type of oak imbues the wine with different flavours – Canadian oak tends to add more tannin and spice undertones, for example – so choose your barrel based on your personal tastes and aside from being a gateway to great wine offers across a three-year period, the club opportunity also offers a valuable addition to any wine aficionado's home cellar.
Further information on the Barrel Club and other Strewn Winery opportunities can be found online.
While the above four are in our opinion the best Niagara Wine Clubs, they are just a handful of the options available. Visit these wineries during your next Niagara Falls Vacation. For more information on these and other wineries visit our concierge desk at our hotel.
For more information guests #1 rated Fallsview Hotel, offering the best views of Niagara Falls, view:
Marriott Fallsview Niagara Falls Hotel Packages
Share This