Niagara Falls Hotels » Niagara Falls Newsletters
Falls Avenue Resort Newsletter
Our Falls Avenue Newsletter lets you know about, current specials and promotions at Niagara's best hotels and attractions and also keeps you informed on future developments in Niagara Falls.
Subscribe to the Falls Avenue Resort Newsletter
Sign up to receive great Niagara Falls deals delivered directly to your inbox.
Thank you for subscribing!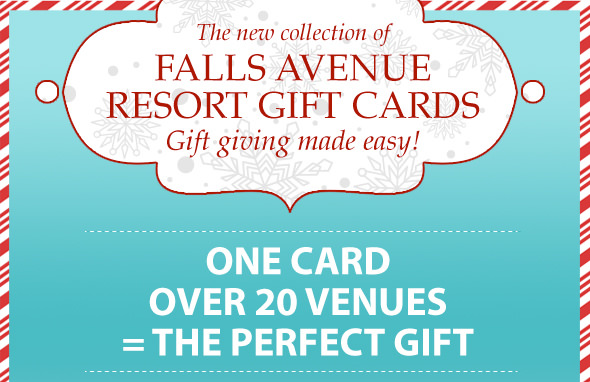 For further hotel, restaurant and attraction information visit our website or call 1.888.234.8411
5685 Falls Avenue, Niagara Falls, ON L2E 6W7