Niagara Falls Hotels » Niagara Falls Attractions
Adventure City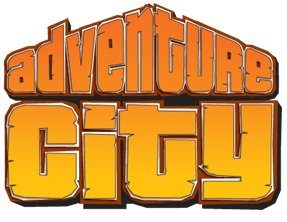 Adventure City is the ultimate attraction for kids of all ages where rides like Tour Bus Swat Team, Traffic Slam Bumper Cars, Safari Miniputt, and Jungle Friends Funhouse spark the excitement and imagination while on vacation. This fun-filled city within a city is located on Falls Avenue Resort in Niagara Falls.
Adventure City
Work
5875 Falls Avenue
Niagara Falls
, Ontario
L2G 3K7
Work
905-374-4444 ext 4969 or 4958
·
Tour Bus Swat Team

Help defeat the forces of evil as you ride through the streets of New York City! Use your high-powered web blaster to get the bad guys at every turn. The more targets you hit, the safer the streets become and of course... the bigger the hero you are!!

Traffic Jam Bumper Cars

Strap yourself in and get ready for combat. Shoot your opponents or bash them with your car. At the end of the battle only those with the highest points will be able to claim the bragging rights. All riders must be 54" or taller to ride on the bumper cars.

Safari Mini Putt

The jungle theme continues with a one of a kind mini putt course! A great activity in any weather the indoor mini putt is the perfect spot to practice your putting skills!

Adventure City Game Zone

Fun for all ages awaits you here at Adventure City Games Zone. With a wide variety of arcade games sure to bring out the video game enthusiast in everyone!

iWerks 4-D Moving Theatre

See, Hear and Feel the action at Iwerks 4-D Motion Theatre. You will be in the centre of the action in our special theatre which features simulator style stadium seating, 3-D movie technology bringing the characters to life, and water jets and air blasters for a truly interactive experience. Must be 4 years old or older to enter the ride.

Pink Panther Ballon Ride (Seasonal)

Safely nestled into one of the pastel buckets on Pink Panther Ride, this hot air balloon themed ride gives you view of Niagara Falls from a different angle. High above Falls Avenue and Clifton Hill, Pink Panther Ride spins you up for a view of a lifetime.
Adventure City Game Zone

Sunday 10:00am-10:00pm
Monday 10:00am-9:00pm
Tuesday 10:00am-9:00pm
Wednesday 10:00am-9:00pm
Thursday 10:00am-9:00pm
Friday 10:00am-11:00pm
Saturday 10:00am-11:00pm

Adventure City Rides (Swat, Mini Golf, Bumper Cars)

Sunday 11:00am-8:00pm
Monday 10:00am-7:00pm
Tuesday 11:00am-7:00pm
Wednesday 11:00am-7:00pm
Thursday 11:00am-7:00pm
Friday 10:00am- 10:00pm
Saturday 10:00am-10:00pm

iWerks 4-D Moving Theatre

Sunday 10:00am-9:00pm
Monday 11:00am-6:00pm
Tuesday 11:00am-6:00pm
Wednesday 11:00am-6:00pm
Thursday 11:00am-6:00pm
Friday 11:00am- 10:00pm
Saturday 10:00am-10:00pm

Hours may vary. Please call ahead to confirm hours.
Please contact us for pricing. Group pricing and birthday party pricing also available.