Hillebrand Estates Winery
The recently renovated Niagara-on-the-Lake winery provides guests with a stylish and high energy experience of wine making, as well as the culinary experience provided by Hillebrand Estate Winery.
For more than 30 years Hillebrand has been offering a true Niagara Winery experience, by capturing the essence of the wine country and offering it in a relaxing and stunning environment. A unique experience to Hillebrand is the Trius Art of the Blend Tour, which allows guests to showcase their wine making skills!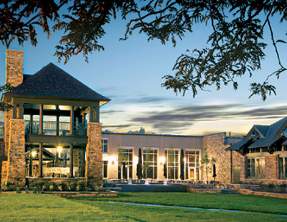 Overview
The Hillebrand Estates Winery recently underwent a 3 million dollar renovation that helped boast the winery's guest experience. At this Niagara Winery guests can experience the beauty and the true essence of the Niagara Wine Country.
For more than 30 years, Hillebrand has been crafting fine VQA wines from premium grapes grown in the four areas of Niagara-on-the-Lake. Hillebrand Estates is situated between the Niagara escarpment and Lake Ontario, which is a wine growing region that provides the diversity to grow a number of varietals in unique growing conditions.
Also featured at Hillebrand Estates Winery are some of the most unique and entertaining wine tours, which include wine tasting, lunches, and even creating your own wines!
Hours
Winter Hours
10 a.m.-6 p.m.
Summer Hours
Extended Hours in effect
Winery Tour Schedules
Daily Tours
Wine making tours are available every hour on the hour at Hillebrand
Specialty tours include:
100 Mile Tasting
Saturday & Sunday at 4 pm
$12.00 per guest
Collector's Boutique
Sunday to Thursday from noon to 5 p.m.
Friday & Saturday from noon to 8 p.m.
$10.00 per guest
Ice Wine Tour & Tasting
Daily at 2 p.m.
$10.00 per guest
The Vineyard & Winery Tour
Monday to Friday at 4 p.m.
Saturday and Sunday at 1 p.m. & 3 p.m.
$5.00 per guest
Trius – Art of the Blend
Saturday and Sunday at 1 p.m.
$25.00 per guest
Trius Brut Sparkling Wine Tour & Tasting
Daily at Noon
$12.00 per guest
Trius Grand Red Lunch & Tasting
February 21 at Noon
$65.00 per guest

TripAdvisor Traveler Rating
Awards
Certificate of Excellence 2019
Address
1249 Niagara Stone Road
Niagara-on-the-Lake, Ontario L0S 1J0
Contact