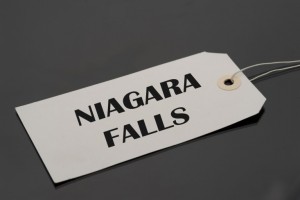 The novelist Milan Kundera defined nostalgia as "the suffering caused by an unappeased yearning to return." An affliction unique to human beings — so far as we know — nostalgia often strikes when we visit a place we knew and loved as a child or younger adult or when we are in a new situation where we experience loneliness or other emotions that leave us out of sorts.
Vacation, because it disrupts the daily patterns and expectations of regular life, can often become a time when nostalgia invades. While there is something bittersweet about the feeling, "getting nostalgic" can put a damper on a vacation that would have otherwise been perfect.
For the vacationer to Niagara in the throes of feeling a longing for a time and place that are past, ways to cope abound. Here are just a few ways you can get back into the fun and wonder surrounding you in and around Niagara Falls.
Give In
It's not by accident that Niagara Falls is known as the Honeymoon Capital of the World. The romance of the place is literally bursting forth from the earth. Because of the awe-inducing majesty of the waterfalls and surrounding landscape, sometimes the best path for a nostalgia-stricken visitor to travel is the one that allows him to give in to the feeling for a while.
Head out to the falls while it's still dark first thing in the morning, and watch the light slowly reveal the roaring waters. Go for a meditative walk in the Niagara Glen, and let your mind wander back and forth between your thoughts and the flora and fauna along the trail. Take a drive around the Niagara Peninsula in the late afternoon light, and let the beauty of the farmland and vineyards add to your feeling. Giving in to nostalgia can help you get through it, especially since Niagara's wealth of natural beauty can aid in the process.
Distract Yourself
Of course, sometimes, the last thing you want to do when you're feeling nostalgic is give in to it, and if that's the case, Niagara won't disappoint. Whether you like to gamble, shop, drink wine, sample craft beer, indulge in amazing food, listen to music, tour historical museums, eat fudge, or play arcade games, you'll have ample opportunity to distract yourself and fully enjoy the region's bounty.
From sunup to long after sun down, Niagara is a place where entertainment reigns making it easy to banish nostalgia from the scene.
Aim for Future Nostalgia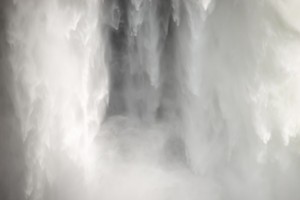 While nostalgia, according to Kundera, involves a kind of "suffering," there are many people who find the experience of it to be a welcome one. If you love when nostalgia strikes, then double down on your time in Niagara, and create the kinds of experiences that will make you nostalgic for Niagara after you leave.
Enjoy a candlelit dinner with your partner at one of our famous restaurants. Take a sunset walk through a vineyard and share a glass of wine at one of our award-winning wineries. By investing yourself fully in the magic of the place, you'll make memories that will beckon to you in the future, calling you back to Niagara, which will always be a place you are welcome to return to.
Share This