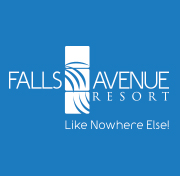 Intense Icewine Weekend: Head to Peller Estates Winery on Jan. 18-19 for a weekend of icewine challenges! This truly one of a kind experience not only shows you how icewine is produced but tasks you with getting down and dirty with the winery's winemakers. Contact Peller Estates for reservations: 1-888-673-5537 ext 2.
Niagara Parks Butterfly Conservatory: On Jan. 18 visit the Niagara Parks Butterfly Conservatory and take advantage of its special two for one admission. The Butterfly Conservatory, located on the picturesque Niagara Parkway, features thousands of free floating butterflies in a beautiful tropical garden setting.
Alan Jackson: On Jan. 21 & 22 country music superstar Alan Jackson will be rocking the Niagara Fallsview Casino Resort's Avalon Ballroom. With nearly 60 million albums sold worldwide, Jackson is known for his huge hits such as "Chattahoochee", "Don't Rock The Jukebox", "Remember When", "Where Were You (When The World Stopped Turning)" and "It's Five O'Clock Somewhere".
Share This