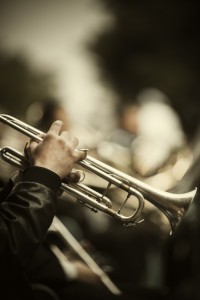 Jazz is a form of music as iconic as our region's eponymous waterfalls, but unlike our waterfalls, jazz branches off, transforms, and reinvents itself at almost every turn. It started out in the United States in the late 19th and early 20th centuries as a lively and inspired synthesis of African American, brass band, pop, and European music that incorporates improvisation, blue notes, poly-rhythms, swung meter, and more, and throughout its young lifespan — it is just a bit over 100 years old — jazz has spread throughout the world.
To the true jazz aficionado, the form is best experienced live, so long as the players playing are up to snuff, which is why—if you love jazz—you need to plan a trip to Niagara for the 2015 Niagara Jazz Festival.
The Festival
A newer music festival celebrating its second year, the Niagara Jazz Festival spans July 23 through the 26, and it takes place in the heart of Niagara's beautiful wine country at venues that range from small, indoor, intimate settings to more airy and festive outdoor scenes. Both Canadian and international artists are featured throughout the festival's four days, as well as culinary packages, award-winning wines, and great local craft beers. Last year's festival saw more than 3,000 attendees over three days, and this year's hopes to draw even more, as the Niagara region plays host to the lovers and keepers of North America's greatest musical art form.
The Bands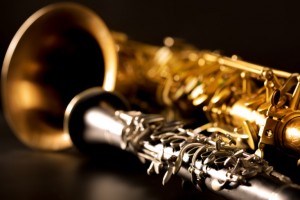 There are plenty of entertainment and educational events slated to take place throughout the festival, but the highlights are the bands. Here are some of the performers making their way to the Niagara region for the NJF:
Gord Sheard. A well-known Canadian jazz musician who's been playing for over 30 years, Gord Sheard's most recent project, The Gord Sheard Quintet, will perform their unique blend of jazz, rhythm and blues, and African and Brazilian music.
Heillig Manouevre. This Toronto-based quartet has been a Canadian jazz favorite since 1998. Specializing in their own unique version of contemporary jazz, they play mostly original songs and just recently added saxophonist, Alison Young.
Genevieve Marentette Trio. After spending eight years singing and performing in Asia, Marentette is back in her homeland where she will be joined by pianist Mark Kieswetter and bassist George Koller.
Dinny and the Allstars. A Dixieland-style band, Dinny and the Allstars features Brian "Dinny" Dinsdale on trumpet. They play everything from marches and ragtime to standards, but their focus is on music that will get a crowd on its feet.
Vox Violins. Beth Bartley and Mark Clifford are Vox Violins, and they play a blend of jazz, folk, rock, gypsy, and classical music that has taken them around the world numerous times since they first began playing together in 1980.
Michael Kaeshammer. Beloved Canadian performer, Michael Kaeshammer, is slated to be the NJF's 2015 Flagship Event Headliner. He is an accomplished pianist and singer, who specializes in blending boogie-woogie-style piano with rock, blues, jazz, and more.
If you love jazz and you love wine country, come to Niagara the last weekend in July for the Niagara Jazz Festival.
Share This