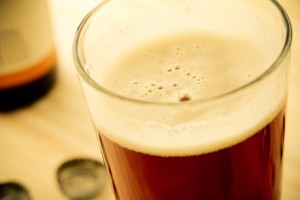 When people hear the word Niagara, the first thing that leaps into their minds are the region's eponymous waterfalls, but the area boasts thousands of events, industries, and offerings so that even if the Falls weren't in the area, it would still be a great place to live and visit.
Some of the many happenings common to the Niagara region are the scores of festivals that take place throughout the year. From peaches and ribs to wine and music, Niagara's festivals alone make the place a standout destination. Here is one such festival — the Niagara Craft Beer Festival — and some of what you can expect to find if you get to attend.
Don't separate your love of beer from your love of waterfalls. Head to Niagara over August 22 and 23, and indulge in both at the Niagara Craft Beer Festival.
The Beer
If you've ever wanted to experience what Canadian craft brews taste like, few opportunities exist like the one at the Niagara Craft Beer Festival. Flagship beers and specialty beers will all be on hand and on tap for a beer tour of Ontario that would take you weeks to accomplish on your own as more than 20 breweries will be pouring their brews — many of which are fresh off wins at the Canadian Brewing Awards this past June.
The Food
The only way to keep drinking great beer is to keep your belly full of great food, and the festival will have some of the area's best food available. Food trucks from a number of different area restaurants will be onsite so you can enjoy everything from the quintessential Canadian dish — poutine — from Smoke's poutinerie to gourmet and locally sourced fare from el Gastronomo Vagabundo. You can also get your favorite bar food from Iggy's Pub and Grub, and there are other options as well.
The Details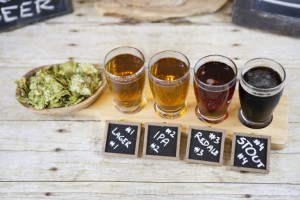 Held over the weekend of August 22 and 23, the Niagara Craft Beer Festival is Southern Ontario's premier craft beer festival. Guests must be at least 19 years old to attend, and a photo ID is required to gain admittance. All the festivities will take place at The Market Village in Niagara-on-the-Lake, and admittance costs $20 on Saturday and $10 on Sunday. Both days' ticket price allows for in and out access, as well as three 5-ounce beer samples, and a commemorative Craft Beer Festival mug. On Saturday, the event runs from 1 p.m. until 9 p.m., and on Sunday it opens up at 1 p.m. and closes down at 6 p.m. The event will go on rain or shine, and in the event of rain, don your galoshes, because no refunds will be given. There will also be live music and the spinning of some excellent vinyl records for entertainment throughout the two-day festival.
Share This