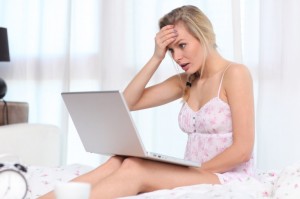 We get it — popovers are becoming so commonplace around the Web that you hardly even notice them anymore. As soon as you navigate to a new website, your screen darkens and a cleverly worded advertisement shows up asking you to complete a short survey or submit your email address for access to more information you crave. Without hesitation, you click the ever-shifting X in the corner, or search for the "No, Thanks" link at the bottom. For most websites, this is understandable behavior.
However, Niagara Falls Hotels isn't most websites; we offer the absolute best deals on the Web for lodging and vacation excitement in Niagara Falls. If you have an interest in visiting Niagara Falls — and why wouldn't you when the city offers unparalleled natural beauty and adrenaline-inducing excitement — here's why you should sign up for our email exclusives.
1. Extra Special Deals
While our website is filled to the brim with excellent opportunities for you and your family in Niagara Falls, we reserve our best deals for our customers who are especially devoted to savings and so not everyone is privy to them. However, for those particular clients, we can reserve unbelievable savings, and to become one of these special few, you must be on our extraordinary email list.
2. Unique Vacation Ideas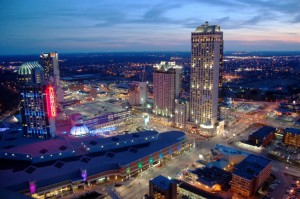 Not many people realize the wealth of activities and attractions available at Niagara Falls. Thus, during their vacation, they participate only in the most popular tours and most likely leave underwhelmed (at best) or stressed that they missed out on something more worthwhile (at worst). Yet, those plugged in to an email newsletter are more likely to have a whirlwind trip, filled with hustle and bustle as well as rest and relaxation.
The employees at Niagara Falls Hotels live and breathe everything Niagara, which means we know absolutely every event, attraction, and festival in the area. Using email newsletters, we point clients in the direction of what should absolutely not be missed.
3. Breaking News
While the waterfalls may have existed for thousands of years, the city of Niagara Falls continues to grow and change. Thrilling new attractions, like beautiful parks or exciting retail spaces, are added every year, which means on each trip to Niagara Falls you're guaranteed to see something new. We take responsibility for filling you in on all the goings-on in and around the Niagara region, so you know when you absolutely must book a return trip.
4. Elite Giveaways
It may not happen often, but every once in a while we like to give back to our devotees in a more direct way: namely, gifts. Contests and giveaways are a nice way to reward the people who enjoy hearing from us, and our prizes are always the absolute best Niagara can offer. It may be tickets to a show you've always wanted to see or entrance into an exclusive event; it may be a multi-course dinner at an award-winning restaurant or free nights' lodging in one of our fabulous partner hotels. No matter what it is, if you aren't subscribed, you can't win it.
Share This