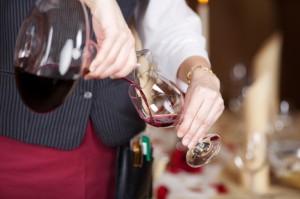 Niagara Falls is becoming one of the best places to grow wine. The fertile soils, temperate climate, and hardworking Canadian wine makers work to create some of the most delectable wines in all of North America. Niagara wines range in varieties, from exotic icewines to familiar merlots, and each one has a unique Niagara twist to provide flavor notes not found anywhere else in the world.
Connoisseurs looking to experience all Niagara wine country has to offer should flock to the cozy town of Niagara-on-the-Lake this November for the annual Taste of the Season event. Every weekend in November, Niagara-on-the-Lake showcases a different lineup of wines from the local area, providing attendees an exclusive opportunity to sample the width and breadth of Niagara vineyards in comfort. Travelers will talk with local vintners and dine on specially prepared foods matched perfectly to the featured wines. For wine lovers, this is a must-see event.
If your appetite for fine wine has been whetted, book your accommodations and learn more about the fabulous wineries that will be supplying the wines to this year's event.
Peller Estates Winery
Peller Estates prides itself on its dedication to innovative eating and drinking experiences. Blessed with the highest possible Zagat rating — "Extraordinary" — Peller makes tastings an event to remember, with tours of the vineyards and information on the art of pairing.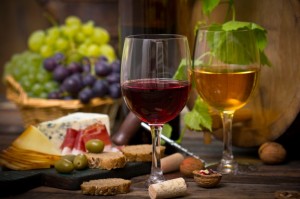 This year, Peller will be serving up their 2012 Private Reserve cabernet franc, a luscious red heavy with flavors like black currant, tobacco, olive, and spice as well as rich fruits like cherry, plum and blueberry. Accompanying the wine will be a dinner of caramelized onion and pulled pork topped with roasted red peppers and feta and sandwiched between two slices of shallot focaccia bread.
Ravine Vineyard Estate Winery
Ravine Vineyard Estate is a family-oriented winery that has its roots in a centuries old plot of farmland that has been owned by the current wine makers for five generations. Unique in the area for its devotion to local and fresh food, Ravine's restaurant only uses ingredients they grow right on the farm. Perhaps not surprisingly, Ravine is rated among the top 20 wineries in the world.
During the event, Ravine Vineyard will be offering tastes of their 2021 Ravine chardonnay, which has a nose of pineapple, pear, and butterscotch to accompany its dry and acidic taste. To pair, the Ravine restaurant will serve chicken and biscuits; it sounds plain, but we guarantee you've never had chicken and biscuits like these.
Chateau des Charmes
Chateau des Charmes is one of the most romantic vineyards in the Niagara Falls region. Surrounded by verdant rose gardens, the farm is proud host to events throughout the year, from weddings, to anniversaries, to birthdays, and more.
In November, this Bosc family farm will present their brut sparkling wine with a plate of brown butter butternut squash and Dijon mascarpone strudel.
Inniskillin Wines
Arguably the oldest wine maker in the country, Inniskillin was granted the first ever estate winery license in Canada. Most of Inniskillin's wines have won the winery awards, and their dedication to remaining artful and progressive in their wines truly shows.
Inniskillin will feature their iconic 2012 vidal icewine — a crisp, unique wine created by actually freezing the grapes — and pair it with a caramelized onion tart and goat cheese with thyme.
Share This