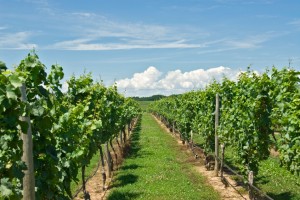 Wine Country Ontario is inviting wine enthusiasts to experience the "Untweetable" with a new campaign intended to entice tourists to visit Ontario's wine regions.
Wine Country Ontario worked with agency of record Agency 59 on the concept. Its campaign focuses on photography and the tagline "drink it in."
The photos taken at Ontario wineries in the Niagara Peninsula, Lake Erie North Shore and Prince Edward Country feature conventional wine country imagery of barrels and sprawling vineyards, matched with unexpected shots of experiences within the regions, such as an outdoor pizza oven.
The campaign launched Monday June 24th and will run for six weeks.
Share This