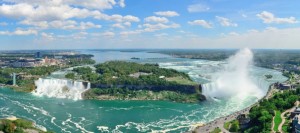 Niagara Falls is one of the world's most popular tourist destinations, and while the Falls themselves have always been — and always will be — the primary draw for anyone taking a vacation in Niagara, these days find a wealth of world-class entertainment available that has absolutely nothing to do with all that majestic water. Whether your idea of a good time is attending throwback 1980s musical theater or you're never happier than when you're enjoying a night of classic rock, the shows that take place in Niagara are their own reason to come and stay a while. Here is a small sample of the excellent fun to be had this April.
Moody Blues
The Fallsview Casino Resort is responsible for bringing in some of the area's best acts, and on April 1 and 2, you can get tickets to see Moody Blues live in concert at the Avalon Theatre. For over 50 years, this classic rock act has been writing, recording, and touring, playing hits such as "Nights in White Satin" and "Your Wildest Dreams" all over the world. As of 2015, they'd sold over 55 million records, and while these days find them touring with some new faces, you can still enjoy original drummer Graeme Edge, bass player John Lodge, and guitarist Justin Hayward.
ABBA and the Bee Gees Tribute Show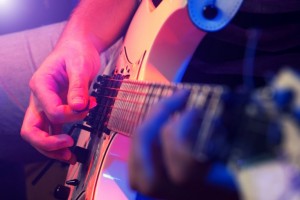 Relive your favorite songs from two of the 1970's hottest bands on April 9 at the Greg Frewin Theatre. "Night Fever!" is a show that features two amazing cover bands uniting to entertain for either a matinee (with or without a buffet lunch), or an evening performance (with or without a buffet dinner). From what will appear to be the Bee Gees' Gibb brothers reincarnated, you'll hear "How Can You Mend a Broken Heart" and "Stayin Alive," and ABBAMANIA will highlight all the songs that made ABBA famous during their disco days.
Flashdance
"Flashdance the Musical" will be at the Fallsview Casino Resort from April 7 through 18. Drawing largely from the hit movie that starred Jennifer Beals over 30 years ago, the musical tells the classic story of Alex Owens, a young Pittsburgh woman, who hopes one day to become a professional dancer. A welder by day and a dancer at a cabaret by night, Alex's involvement with her boss at the steel mill complicates her goals, but she stays the course and eventually gains admittance to the conservatory to study dance formally. Filled with electrifying music and unbelievable dancing, "Flashdance the Musical" is an inspiring story set to a soundtrack that anyone who lived during the 1980s will love. Songs include: "Flashdance – What a Feeling," "Maniac," "I Love Rock & Roll," and more.
Art Garfunkel
Art Garfunkel, the other half of beloved American folk duo Simon & Garfunkel, is one of the most important musicians of the 20th century, whose lengthy solo career has resulted in a number of classics, including: "Skywriter," "Second Avenue," and "Bright Eyes." On April 24 and 25, concertgoers can enjoy an intimate evening of music with Garfunkel in the Fallsview Casino Resort's Avalon Theatre.
No matter what your musical and entertainment taste, you'll find something with which to satisfy it this April in Niagara Falls.
Share This