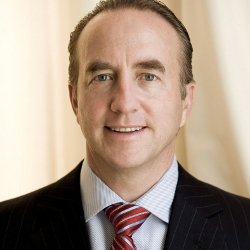 A foundation established by billionaire Niagara Falls native John MacBain will donate the equivalent of $120 million to the future expansion of the Rhodes Trust, the world's most prestigious international graduate scholarship program.
The gift, the largest since the establishment of the scholarship in 1903, will allow the trust to continue sending future global leaders to the University of Oxford.
"Receiving the Rhodes scholarship and attending Oxford were among the highlights of my life," said MacBain, who along with his wife Marcy run the McCall MacBain Foundation, which has provided financial support over the years to educational, environmental and health-care organizations.
MacBain's gift consists of a $40-million grant, a $40-million challenge/match donation to encourage additional fundraising and a future $40 million to expand the scholarships into new geographies.
Since 2007, the McCall MacBain Foundation has granted more than $160 million to projects in Canada, Europe and sub-Saharan Africa, including scholarships to students graduating from his Alma Mater A.N. Myer S.S.
Share This