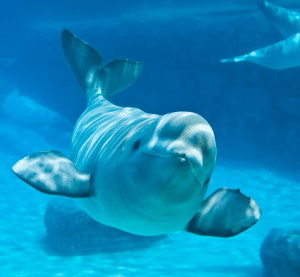 When many people travel they like to include animal-related activities in their schedules. Families traveling with children are likely to devote a day to allowing their children to interact with animals as part of the vacation. After all, when you're traveling with children you're sometimes obligated to let them choose an activity they enjoy.
Depending on your vacation destination animal themed activities can vary widely. It may be a trip to a zoo in a new city or a tour to see local wildlife in their natural habitat. There are many ways to incorporate an animal encounter into your itinerary and Niagara Falls gives you ample activities to choose from.
So, as you're planning your visit to Niagara Falls consider these five fun animal activities that will have the whole family happy to add a bit of nature to the trip.
Safari Niagara
Niagara Falls doesn't have a zoo, per se, but they do have an animal encounter adventure that is popular with people from Ontario and visitors alike. This is the unique, park-like atmosphere of Safari Niagara. With more than 1,000 species of mammals, birds, and reptiles this interactive park has been open since 2002.
Guided tours are included in the price of admission, you can watch the giraffes and hippos enjoying their daily meals, and there is a petting zoo for the younger children. Safari Niagara also features an amphitheater where summer concerts and events are held and you can also book a behind-the-scenes private tour, if you want a truly immersive experience. This is one of Niagara's top attractions and for good reason.
The Butterfly Conservatory
As part of the Niagara Parks system the Butterfly Conservatory is another great way to incorporate some nature into your visit. This exhibit is climate controlled to simulate the tropical environment that the more than 2,000 butterflies representing 45 species would call home. The butterflies are free to fly and flit about as they drink nectar from the tropical flowers and they may even decide to land on your head or your arm, which is always a delight for children.
The Butterfly Conservatory in Niagara Falls is a great way for children and adults to learn more about these beautiful and very important pollinators that are vital to our worldwide ecosystem. The exhibit also has an emergence window where you might be lucky enough to see a young butterfly leave their chrysalis, take a moment to dry their wings, and fly away to join the others.
Horseback Riding
One of the best ways to experience the great outdoors is on the back of a horse and you can easily include this in your Niagara Falls itinerary. Whether you and your family are experienced riders or simply want to enjoy the area from the saddle there are many options to choose from.
Horseplay Niagara is one of the most popular stables in the area and their signature ride takes place along the shores of Lake Erie. Children must be older than 6 to ride, riders may not exceed 300 pounds, and the minimum number of riders is two. They offer a number of rides to choose from that range in length from one to three or more hours and reservations are recommended. If you'd like to add a horse ride to your trip this is the place to do it.
Marineland Canada
Marineland Canada is a combination amusement park and aquarium and is a great place to spend a day enjoying both the animal exhibits and the multiple rides. You and your family can get up close and personal with animals like beluga whales, sea lions, walruses, dolphins, and other sea mammals and fish. Interactive exhibits let you and your children get close to the animals and in some cases swim with them or feed them.
Then there's the amusement park. With rides to suit people of all ages and all levels of adventurousness you'll want to spend the whole day here just to take it all in. Roller coasters, Ferris wheels, kids' rides, and many more rides are available here as well as numerous restaurants and areas to relax. It's one of Niagara's top attractions and draws people from all over the world.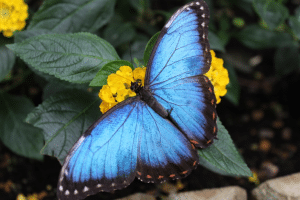 Bird Kingdom
Last, but not least, is the home of Niagara's feathered friends, the Bird Kingdom. Housed in natural habitats these birds represent species from all over the world, including owls, parrots, cockatoos, lorikeets, conures, and more. In addition to birds the facility also houses reptile and other animals.
The layout of the facility means that you'll be able to see the animals as you would in the wild. The NIght Jungle allows you to see the owls and bats in the dark when they're more active. Lorikeet Landing allows you to feed these small but beautiful birds. As a Trip Advisor Hall of Fame member this is definitely a Niagara attraction you don't want to leave out.
Animal lovers will not be disappointed with the attractions in Niagara Falls. Add one or all of these activities to your itinerary and enjoy the fun.
Share This