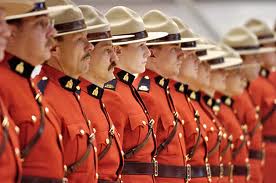 RCMP Officer Meet & Greet: The red coats, the wide brim hats and of course the horses, all make up the iconic image of the Royal Canadian Mounted Police. On August 23, head to the Table Rock Welcome Centre, near the brink of the falls, to meet a real RCMP Officer for photos and to answer questions. Don't forget your camera!
Old Fort Erie Friday Nights Frights Ghost Tours: On the evening of August 23, come join a popular tradition within the walls of the old stone Fort Erie to hear the eerie stories of the ghosts of Canada's bloodiest battlefield. Reservations recommended. Call 905-871-0540 for more information and to make a reservation.
Annual End of Summer BBQ: Just a short drive from the falls, take in the Annual End of Summer BBQ at Queenston Heights, just a short drive from the falls tourist district. Enjoy wine tastings by Inniskillin, Jackson-Triggs and Mike Weir Wine, beer tastings by Molson and Forty Creek whiskey tastings by Kittling Ridge Estate Wines & Sprits. Plus, enjoy an unbeatable BBQ selection and live entertainment by The Boland Brothers. Admission is free. For more information, please visit http://www.niagaraparks.com/niagara-falls-events/calendar.html.
Share This