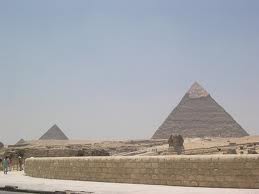 An exhibit showcasing the history of ancient Egypt will open this week at the Niagara Falls History Museum, located at 5810 Ferry St., will soon be home to the Royal Ontario Museum exhibition Egypt, The Gift of the Nile. Opening Sept. 12, this travelling exhibit will be on display until Jan. 5, 2014.
The exhibition allows one to travel to ancient Egypt and learn about jewellery, perfume, make-up, food, family life, funerary religion and the afterlife.
Egypt, Gift of the Nile will allow visitors to explore an ancient civilization that flourished for thousands of years.
Share This