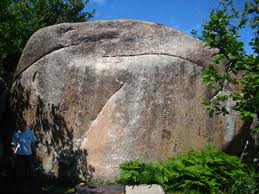 Sanctioned in 2011 Bouldering in the Niagara Glen area has become increasingly popular.  For an annual fee of $20.00, climbers are permitted to boulder in the Niagara Glen on approved boulders, in designated areas.
During the past couple of years, the Ontario Access Coalition, a group that promotes Bouldering as a recreational pursuit, has been working with the Niagara Parks Commission to develop Bouldering management guidelines. Bouldering permits are available from the Niagara Glen Nature Centre, at 3050 Niagara Parkway, across from the Whirlpool Golf Course.
Climbing of the gorge cliff face or wall along the Niagara River, including at the Niagara Glen, is not permitted.
Share This