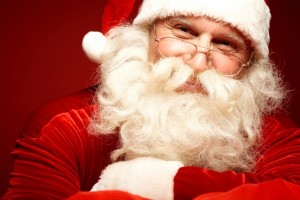 While it could easily be argued that every season in Niagara is a magical one, the winter holiday season's bounteous and festive offerings make the month of December a particularly special time to visit. From the mystical ways the ice forms on the waterfalls during a particularly cold spell to the Winter Festival of Lights, it's no wonder millions of people make their way to the Niagara region each holiday season.
But the reasons don't end with the Festival of Lights and the Falls. Here are five lesser-known holiday events that you can only get if you come to Niagara in December.
1. Rotary House Tour
Do you love holiday home tours? Come take one in this December in Niagara. The Rotary House Tour is one of Niagara-on-the-Lake's premier holiday events, and it will take place on Friday, December 4 and Saturday, December 5 from 10 a.m. until 4 p.m. Locals and visitors alike will be afforded the opportunity to tour 15 distinct locations, including six homes that will have been decorated by a team of professional designers. A fundraiser for Niagara-on-the-Lake's Rotary Club, your ticket will also grant you access to special offers at local wineries, restaurants, and the like.
2. Niagara Parks Annual Christmas Display
Every year from late November into early January, the Niagara Parks creates a one-of-a-kind Christmas display at the Floral Showhouse, which means not a day goes by in December when you can't see it. For 65 years now, local holiday tradition has attracted flower lovers of all kinds as winter and holiday favorites like Poinsettias, Azaleas, Christmas Cactuses, Cyclamen, and Paperwhite Narcissus are arranged in stunning array. Free-flying tropical songbirds also make an appearance, as do plenty of other Christmas-themed delights.
3. The Phoenix Soiree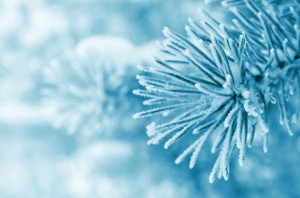 Every year, the Niagara Historical Society hosts The Phoenix Soiree at The Phoenix Hotel, a fundraiser, party, and dinner of epic holiday proportions. This year's event will be held on December 5 from 6 p.m/ until 11 p.m. There will be socializing, food, drink, live music, and more, and it will all be enjoyed amidst a beautifully decorated Memorial Hall. Whether you come with a loved one or venture out alone, meet local movers and shakers at one of the season's most-loved holiday parties.
4. Santa Claus Parade
Known as one of Ontario's best Santa Claus parades, this downtown Niagara-on-the-Lake parade is fun for anyone, whether you're young enough to still believe in Santa or old enough to have forgotten when you once did. Marching bands, floats, Christmas-themed costumes, delicious street food — it's a great way to stoke your holiday fires, and it will take place on December 12 at 11 a.m.
5. Fort George Garrison Christmas
This annual holiday event is a favorite for families. On December 12 and 13 from noon until 4 p.m., head to Fort George for kid-centered activities, crafts, and games that all celebrate Christmas at one of the most fascinating historic sites in the Niagara area. There will also be hot drinks, delicious treats, and scheduled musket demonstrations throughout the day.
So come to Niagara for visit this December. From the Santa Claus Parade to The Phoenix Soiree, the place has more than enough holiday-themed fun to keep you and anyone in tow entertained.
Share This