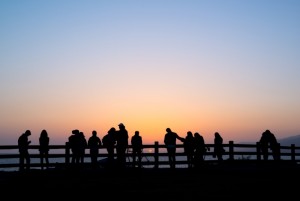 Summertime is Niagara's busiest season, and we understand why. Niagara's summer weather and scenery are some of the most beautiful in the country, so we make for an excellent destination no matter your vacation goals. Because of the considerable influx of travelers around this time, we always plan out best regional events for the summer months, so our visitors can soak up as much Niagara fun as possible. However, as summer once again draws to a close, so do our outstanding seasonal attractions. Here are four of our favorites that are rapidly drawing to a close — so you better get to Niagara Falls before they're gone.
1. Sharing an Icon
Niagara Falls is recognized around the world as a magical place, and it has been celebrated as an inspiration for centuries. The Niagara Falls History Museum is celebrating the global appreciation for the natural wonder with an exhibit featuring various images of the Falls across the ages, from the first published image of the falls in 1697 to modern pictures on social media.
Admission to the museum is $5 for adults, $4 for students, and free for children. Sharing an Icon closes September 6.
2. Earth and Sky Film Nights
After the sun sets on Niagara, the air is cool and comfortable, and the sky lights up with twinkling stars. The atmosphere is just right for a glass of wine, a picnic blanket, and a thrilling movie. Chateau des Charmes, a winery outside Niagara-on-the-Lake, celebrates great modern film with a handful of movie nights on its cozy summer lawns. This year, they are screening Ethan Hawke's "Seymour: An Introduction" — a much lauded film by a celebrated actor.
Earth and Sky Film Nights cost $15 per show and include renowned wines and gourmet snacks from local vendors. The event ends September 7.
3. Music Under the Stars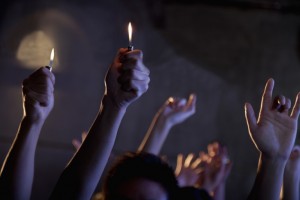 The countryside surrounding the quaint town of Niagara-on-the-Lake is flush with ripening wine grapes during the summer, and in daylight, you can easily go from vineyard to vineyard and delight in Niagara wines. However, at night, one of those wineries transforms into a fanciful star-lit stage where renowned Canadian artists put on wondrous musical acts. Jackson-Triggs Niagara Estate Winery provides the chairs and the performances, as well as samples of some of their outstanding wines, so visitors need only bring eager ears (and potentially some rain gear).
Ticket prices to Music Under the Stars varies by night. The event ends September 11.
4. @ The Museum Thursday Night
The Niagara Falls History Museum is one of the city's most beloved institutions for its emphasis on natural and cultural history of the region — as well as its amazing Thursday Night attractions. The museum hosts an exciting new event every Thursday night; the events are designed to engage and enthrall all manner of people. This summer, the most stirring Thursday Night events have been:
Summer Courtyard Music Series. Eight Niagara bands perform intimate concerts in the museum courtyard, accompanied by local food vendors.
Impersonating 1812. Brilliant and knowledgeable 19th century recreationists explain and demonstrate common customs from the War of 1812.
Community Art Project. Visitors can contribute to a massive project that aims to unite everyone's vision of Niagara Falls into a single work of art.
@ The Museum Thursday Night is absolutely free to everyone. The last of these events, the Community Art Project, will continue until September 17.
Share This