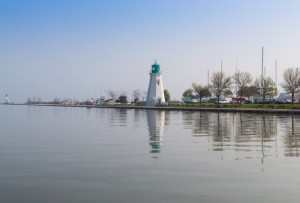 One of the best parts of visiting Niagara Falls is the wealth of charming communities in the immediate area. Quaint downtowns, fabulous restaurants, charming festivals, biking and hiking trails, museums, lush and green parks, and more await visitors to towns like Welland, Niagara-on-the-Lake, St. Catharines, and more.
If you've enjoyed yourself in Niagara Falls before, or even if you haven't, set aside some time to explore the region. While every town and village is worth a stop, the city of St. Catharines has some remarkable offerings. Here are three of them, and they're all reasons you should book a trip to Niagara that includes a visit to St. Catharines this August.
1. The Weather
To be fair, the August weather is a reason to visit anywhere on the Niagara Peninsula, but because St. Catharines is such a vibrant place, the warm and balmy late summer month is a perfect time to get acquainted with all it has to offer. The average temperature in St. Catharines for the month of August is less than 80 degrees Fahrenheit, and each day brings the smallest bit of cooling to each day's high. While it can reach as high as 88 degrees now and again, for the most part, August is an ideal temperature for summertime activities. So, whether you're lounging, picnicking, or reading in Montebello Park's more than two hectares or shopping at the Farmer's Market or any of the downtown's amazing boutiques and galleries, the weather will more than support your endeavors.
2. Summer Downtown D'Lish
The equivalent of Restaurant Week in downtown St. Catharines, Summer Downtown D'Lish runs from August 14 through August 29, and it includes special menus for lunch and dinner at many of the city's downtown restaurants. A lot of the restaurants offer prix fixe menus that range in price from $15 to $40, and they often create specialty dishes that aren't available throughout the rest of the year. Especially because the Niagara region's restaurants and chefs do such a good job of using local produce, cheese, meat, and seafood, Summer Downtown D'Lish offers visitors and locals a chance to experience Niagara's bounty in a unique way.
3. The Full Moon Ghost Walk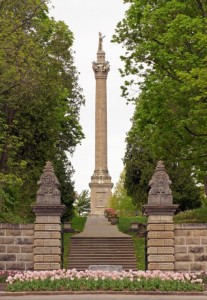 Held on August 29, the Full Moon Ghost Walk is a great chance to raise the hairs on the back of your neck while learning about St. Catharines spookiest past events and people. With a history that dates back before the American Revolution and includes being a prominent stop on the Underground Railroad, St. Catharines has a storied past that can enliven the imagination once you learn some of its more sensational details.
A guided tour that takes place from 9 p.m. until 10:30 p.m., all you have to do to participate is meet up at Market Square at the King Street doors. Tickets cost $10 and can be purchased in advance, but you can also just show up with cash in hand. Rain or shine, the walk will go on, so if you do choose to go, be sure to dress appropriately.
The Niagara region is home to countless ways to spend your time, but during the month of August, the city of St. Catharines offers some of the best.
Share This