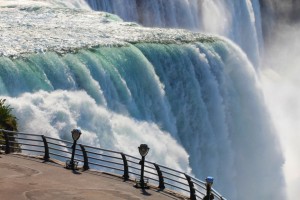 Niagara Falls has long been a great tourist destination, regardless of whether the tourist in question loved wine, waterfalls, music, or gambling. The region is just so rich in diverse opportunities for enrichment and entertainment that almost anyone can have the time of their lives here.
That's especially true for people who love live music. From international pop stars to Canadian rock and roll legends, performers of the highest caliber routinely make memorable stops in Niagara Falls. If you're planning a trip to the region in March and you love live music, here are three performances you won't want to miss.
1. Don Felder
One of the greatest and most-recognized musicians of the 20th century, Don Felder ended up being the lead guitarist for the Eagles for over 25 years, ushering in the momentum that changed the band's sound from country to rock and roll. A songwriter who also occasionally sang lead vocals in the band, Felder is credited with writing the music to the massive hit, "Hotel California."
While he is most well-known for his work with the Eagles, Felder has also worked with a number of other artists over the years including the Bee Gees, Barbra Streisand, and Diana Ross, and he's performed solo since the early 2000s. He can almost always be spotted with one of two signature guitars, a Gibson Les Paul or a Gibson EDS-1275. As a live performer, Felder is electrifying, and fans can see him March 3rd, 4th, or 5th at the Fallsview Casino Resort.
2. Dreamer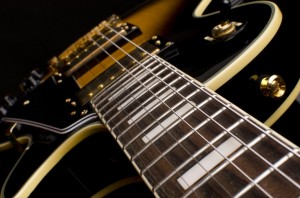 For fans of 1970s and 1980s British rock and roll, few groups were as entertaining and unforgettable as Supertramp, and the cover band Dreamer is as close to the real deal as you can get. They are an eight-piece, live rock-and-roll band that features everything from clarinet and trombone to keyboards and guitar.
Dreamer performs the stunning and complicated arrangements of all the best Supertramp songs, from the massive hits to the deep cuts. Hear surprisingly faithful renditions of Supertramp classics like "Breakfast in America," "The Logical Song," "Give a Little Bit," "Take the Long Way Home," "Cannonball," and many, many more. You can catch Dreamer at the Seneca Queen Theatre on March 5th at 8 p.m. Tickets start at just under $25.
The Leahy's
For decades, lovers of music and dance flocked to performances by The Leahy Family, a Canadian folk music group with Irish roots that toured the world. Eight of 11 siblings first banded together in the 1980s to step dance, sing and play songs, and while their name is a bit different, the great music continues. Since that time, they've played thousands of shows and put out numerous records and singles. Today, the eight siblings are still on the road together with a renewed emphasis on songwriting and singing. For lovers of traditional Irish music and new folk, The Leahy's can't be beat. They're playing the Scotiabank Convention Centre on March 19th. Tickets are $35.
Every day brings with it another reasons to visit the Niagara Falls region. If you're a lover of music, plan your trip now for March, when these three great performances will all be taking place.
Share This