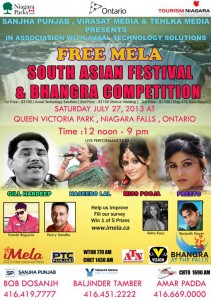 iMela is an annual event geared at bringing the South Asian culture in terms of music and dance to the Niagara region. iMela will take place at Queen Victoria Park on July 27th 2013 from 12pm to 10pm.
Falls Avenue Resort is located within a few minutes walk of Queen Victoria Park and provides great accommodations, dining and attractions to guests visting this year's iMela festival.
The entire event will be situated right across from the Falls, providing the South Asian Festival with a picturesque atmosphere that no other South Asian Festival in Canada will offer.
Share This