Niagara Falls Hotels » Niagara Falls Attractions » 4D Moving Theatre
Iwerks 4D Moving Theatre

The entire family will be wowed by the Iwerks 4D Theatre, located next to Adventure City on Clifton Hill. The Falls Avenue theatre puts you in the centre of all of the action.
4D Movies Now Playing
SpongeBob SquarePants 4-D The Great Jelly Rescue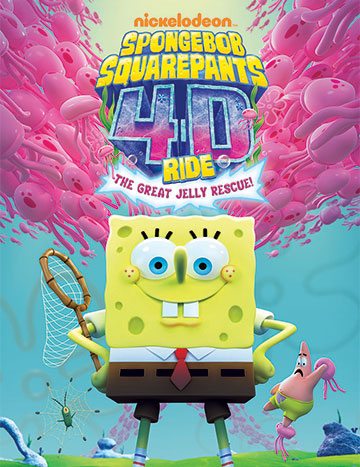 Join SpongeBob, Patrick, and Sandy on a wildly hilarious 4-D adventure to rescue the Jellyfish of Jellyfish Fields from Plankton's evil clutches. With eye-catching 4-D effects, guests will surf through the electrifying swarm of Jellies, get dragged into the bowels of the Flying Dutchman's ghost ship, and even feel the rumble of the cannon as our heroes are launched on their hysterical odyssey. Hold on for the experience's explosive finale, and leave the theater knowing exactly why SpongeBob is oceans above the rest!
Great Wall of China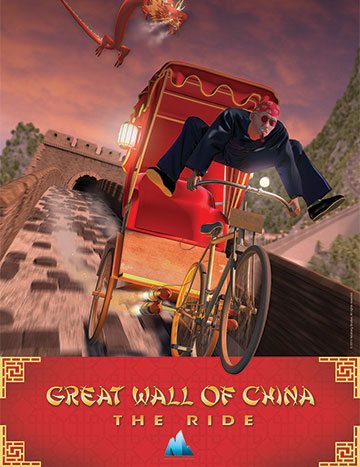 It's a rocket powered rickshaw ride over the Great Wall of China! Hop on and hurtle over humungous sections of the wall, careening down into caverns, caves and catacombs. Peer over the side as you veer precariously close to the unprotected edge. Encounter mystical and magical realms as you maneuver through the four seasons along this man-made roller coaster of majesty - a thrill ride 2300 years in the making!
Contact the Theatre
To contact us, please dial (905) 374-4446 ext. 4904
Box Office Location: Clifton Hill at Falls Avenue
Pink Panther Balloon Ride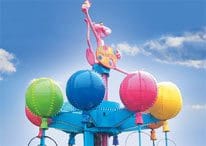 Ride high in the sky on Pink Panther Balloon Ride. Located high above Falls Avenue, you'll be seated in your very own hot air balloon to enjoy the telescopic rise and spin that provides a scenic view of Clifton Hill and Queen Victoria Park.